MOBILE HOME LOANS FOR HOMES IN PARKS & LEASED LAND
 JCF Lending Group provides mobile home loans, for both financing and refinancing. Founded in 1994 for the sole purpose of providing mobile home loans for consumers that live in or want to purchase a manufactured home. We have limited our business to customers who reside in mobile home parks or communities or on family, leased, rented or owned land. JCF offers mobile home financing and manufactured home refinancing to customers with good to excellent credit. 
Our specialty is a "Chattel Mortgage", which refers to a mobile or manufactured home loan, where only the home will be financed. We can help with purchase or refinance, but only when the land is not invloved in the transaction.
 JCF is able to offer our manufactured home customers who wish to refinance their current loan some of the lowest mobile home loan rates in the nation. We also offer mobile home financing to qualified consumers who wish to purchase a mobile or manufactured home with as little as 5% down. Our qualified staff, with over 30 years of experience in the manufactured home industry will walk you through every step of the mobile home loan process. 
MOBILE HOME MORTGAGES WITH EXCEPTIONAL RATES TO REWARD YOUR GOOD CREDIT
All of our manufactured and mobile home loan programs come with No Pre-Payment Penalties, No Application Fees, and manufactured home loan terms from 7 to 25 years. We are also proud to offer some of the lowest mobile home rates and fee combination available. JCF will provide you with a credit decision, usually within 24 hours of your mobile home loan application, whether it is a manufactured home purchase, or mobile home refinance.  We will also offer you up to 8 different manufactured home loan scenarios to chose from.

MOBILE HOME FINANCING WITH AS LITTLE AS 5% DOWN
Need mobile home financing - Whether you are considering buying a used mobile home or buying a new manufactured Home, JCF Lending Group will find a mobile home mortgage that's right for you. The type of mobile home financing loan received depends of several different factors, the year of the mobile home and current value is a strong factor, as is the credit of the applicant and the monthly Income. When you think of mobile home financing, think JCF.
Once the mobile home financing loan is approved, the amount of the down payment determines the interest rate offered. As an example, a 10 or 20 percent down will offer a better rate than 5 Percent Down. Our terms vary from 7 years to 25 years, depending on the loan program you choose. The best manufactured home financing rate can normally be obtained in most cases with at a 10 year term. It is important to remember that the shorter the term. the less interest you will pay in the long run.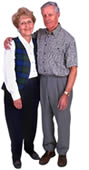 MANUFACTURED HOME REFINANCING - LOWER RATE & LOWER PAYMENT
Need manufactured home refinancing - By adjusting your current Interest Rate and the number of remaining loan payments, many things can be accomplished. Savings can be great and long term savings even better. Reduced monthly payments and thousands of dollars of savings are a few of the possible benefits of mobile home refinancing or that low rate manufactured home loan.
If the manufactured home is in good condition and there is a sufficient amount of equity in your home, additional options such as an equity cash-out and debt consolidation manufactured home mortgage can be an option. Our Staff will quickly ascertain whether manufactured home refinance will be beneficial. Our goal is to make sure each and every customer is offered the right mobile home finance option.
Q:What Credit Score is Needed for a Manufactured Home Mortgage Loan?
A: JCF Lending Group is an A paper loan provider and we require good to excellent credit. Currently, our minimum mortgage ccore for purchase financing is 660, for both purchase and a mortgage score of 680 for refinance. We will look at lesser scores on a case by case basis. In all situations, you must have a minimum of 4 years credit history.
Free Mortgage Scores
Getting Your Mortgage Scores
will Not Harm Your Credit or Score
Q: I Have Bad Credit. Can I use a Cosigner with JCF Lending Group?
A: No. Every applicant must meet our credit criteria. We would caution potential consumers looking for this solution, as most upscale mobile home parks and leased lot communities will not grant approval for residency for consumers with a poor credit history. Normally, all occupants over the age of 18 that plan to live in a mobile home park or leased lot manufactured home community, must pass both a credit and criminal background check.
Q: Does JCF Offer Land & Manufactured Home Financing?
A: No. JCF Lending Group is a manufactured home only loan provider. If there is land or acreage involved in your transaction, we are not the company for you. JCF is not licensed to finance land or the combination of land and manufactured home. We can only finance the home when it has not been deeded together with land. Most of our customers live in mobile home parks, manufactured home communities or rented/family land situations.
Q: My Mobile Home is in a Park and/or on leased land, Can You Help?
A: Yes. JCF specializes in this type of manufactured home financing and/or loans. In fact, this is what the name of our URL (www.chattelmortgage.net) means, a loan for a home not attached to property by way of deed or title. We offer the lowest rate & fee combination Nationwide.
Q: Does JCF Finance Brand New Homes coming from a Dealer?
A: Yes, as long as the home is set-up and in livable condition prior to funding. We also limit dealer commission to a maximum of 25% of the dealers cost for the home. If the dealer needs funds prior to setting up the home, we cannot assist you.
Q: Can I obtain 100% Financing for a Manufactured Home?
A: No. We require a minimum 5% down payment on all purchase financing transactions. We should be clear that a 5% down payment will not be acceptable in all cases.
Updated Policy: Consumers with multiple current mortgages and/or residences, to include vacation homes, will now be required to have a minimum down payment of 20% on all purchase transactions.


HOME | APPLY | ABOUT US | PRIVACY POLICY | CUSTOMER COMMENTS | LOAN FAQ'S | CURRENT RATES & TERMS
PURCHASE PROGRAMS | PURCHASE PROCESS | REFINANCE PROGRAMS | REFINANCE PROCESS | RESOURCE LINKS 1