MOBILE HOME LOANS FOR HOMES IN PARKS & LEASED LAND
JCF Lending Group provides mobile home loans to include, mobile home financing and manufactured home refinancing for homes located in mobile home parks and leased lot manufactured home communities. We also can provide mobile home loans for mobile & manufactured homes that are on private land as long as the home is not tied to the land by way of deed. JCF specializes in "Chattel Mortgages", a term used when referring to a loan on a mobile or manufactured home where the land is not a factor and only the mobile home will be financed.
JCF was established in 1994 to meet the loan needs of in-park mobile & manufactured home owners and potential buyers. Our mobile home loans, which include manufactured home financing and mobile home refinancing are geared to consumers with good credit, giving them a great mobile home loan rate that they deserve.
The majority of our customers live in mobile and manufactured home parks and communities, but we may be able to help you with a mobile home loan if the home is on leased, rented or family land.
MOBILE HOME MORTGAGES WITH EXCEPTIONAL RATES TO REWARD YOUR GOOD CREDIT
We are able to offer the lowest mobile home loan rates possible, along with a variety of mobile home loan programs to meet the needs of a Nation. From California to New York, Texas to Washington, JCF has a great mobile home loan program for you. We will easily guide you through the process, providing you with whatever level of service you require. We offer fixed and variable rate home financing, No Pre-Payment Penalties, No Application Fees and we are Proud to be an Equal Housing Loan provider since 1994, always striving to provide the lowest mobile home rate & fee combination possible.
We will provide the quickest loan approval possible, sometimes within 15 minutes and let you know exactly the manufactured or mobile home loan we can offer. Then it's up to you to make the decision. We are open from 7:00 AM - 7:00 PM PST, Monday thru Friday, and on Saturdays 8:00 AM - 3:00 PM PST. You can reach us toll free at (866) 967-0143. We also have "Live Help" operators standing by 24/7, helping both existing and new customers get the answers to the questions they may have, all in real time. No waiting on email.

MOBILE HOME FINANCING WITH AS LITTLE AS 5% DOWN
Need mobile home financing - Whether you are considering buying a used mobile home or buying a new manufactured Home, JCF Lending Group will find a mobile home mortgage that's right for you. The type of mobile home financing loan received depends of several different factors, the year of the mobile home and current value is a strong factor, as is the credit of the applicant and the monthly Income. When you think of mobile home financing, think JCF.
Once the mobile home financing loan is approved, the amount of the down payment determines the interest rate offered. As an example, a 10 or 20 percent down will offer a better rate than 5 Percent Down. Our terms vary from 7 years to 25 years, depending on the loan program you choose. The best manufactured home financing rate can normally be obtained in most cases with at a 10 year term. It is important to remember that the shorter the term. the less interest you will pay in the long run.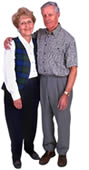 MANUFACTURED HOME REFINANCING - LOWER RATE & LOWER PAYMENT
Need manufactured home refinancing - By adjusting your current Interest Rate and the number of remaining loan payments, many things can be accomplished. Savings can be great and long term savings even better. Reduced monthly payments and thousands of dollars of savings are a few of the possible benefits of mobile home refinancing or that low rate manufactured home loan.
If the manufactured home is in good condition and there is a sufficient amount of equity in your home, additional options such as an equity cash-out and debt consolidation manufactured home mortgage can be an option. Our Staff will quickly ascertain whether manufactured home refinance will be beneficial. Our goal is to make sure each and every customer is offered the right mobile home finance option.
Q:What Credit Score is Needed for a Manufactured Home Mortgage Loan?
A: JCF Lending Group is an A paper loan provider and we require good to excellent credit. Currently, our minimum credit score for purchase financing is an Equifax 660, straight refinance Equifax 660 and cash out or consolidation requires an Equifax score of 700+. Homes 1970 - 1975, in California only, requires an Equifax 700, for both purchase & refinance. JCF primarily uses Equifax Credit, but may also use Experian and Trans Union. We will look at lesser scores on a case by case basis. In all situations, you must have a minimum of 4 years credit history. There are no exceptions.
Q: What Types of MH Homes Qualify for Financing?
A: JCF Lending Group finances mobile homes, broken into three categories, manufactured homes, modular homes and park "RV" models. We can finance single and multi-section homes as follows, single section homes can be no older than 20 years. Multi-Section homes can be no older than 1977, with the exception of California, where the multi-section homes can be 1970 & newer. All homes must be in good condition, and must not need major repair, to include roofing, skirting, siding and carpeting. The home must have been previously titled and cannot be a brand new home being sold by a dealer. If the home must be financed and then moved, we are not the company for you.
Q: What About Consumers with Poor or Fair credit?
A: Unfortunately, our low loan rates do not allow for us to make risky loans. But it is also important to understand why. Recent studies have shown that Seventy percent of homes that have been repossessed in recent months have been owned by consumers in the sub-prime category, those people with fair to poor credit records. Of the 7,000 repossessed in the last three months, nearly 5,000 were on sub-prime mortgages. Those figures jump dramatically when you look at a two year time span. Nearly 90% of poor credit mortgage holders will be seriously late or will have gone into collection on their home mortgage.
Q: I Have Bad Credit. Can I use a Co-Signer with JCF Lending Group?
A: No. Every applicant must meet our credit criteria. We would caution potential consumers looking for this solution, as most upscale mobile home parks and leased lot communities will not grant approval for residency for consumers with a poor credit history. Normally, all occupants over the age of 18 that plan to live in a mobile home park or leased lot manufactured home community, must pass both a credit and criminal background check.
Q: Does JCF Offer Land & Manufactured Home Financing?
A: No. JCF Lending Group is a manufactured home only loan provider. If there is land or acreage involved in your transaction, we are not the company for you. JCF is not licensed to finance land or the combination of land and manufactured home. We can only finance the home when it has not been deeded together with land. Most of our customers live in mobile home parks, manufactured home communities or rented/family land situations.
Q: My Mobile Home is in a Park and/or on leased land, Can You Help?
A: Yes. JCF specializes in this type of manufactured home financing and/or loans. In fact, this is what the name of our URL (www.chattelmortgage.net) means, a loan for a home not attached to property by way of deed or title. We offer the lowest rate & fee combination Nationwide.
Q: Does JCF Finance Brand New Homes coming from a Dealer?
A: Yes, as long as the home is set-up and in livable condition prior to funding. We also limit dealer commission to a maximum of 30% of the dealers cost for the home. If the dealer needs funds prior to setting up the home, we cannot assist you.
Q: Can I obtain 100% Financing for a Manufactured Home?
A: No. We require a minimum 5% down payment on all purchase financing transactions. We should be clear that a 5% down payment will not be acceptable in all cases. The final determination if a 5% down payment will be sufficient will be determined by either an Advanced Book Value Report or an appraisal. The year of the mobile or manufactured home determines the maximum LTV or loan to value of the manufactured home in question. Manufactured homes 15 years and newer should qualify for the 5% down payment program, but in some cases, an older mobile home will qualify for this program as well. For example, a 1982 mobile home that appraises for $100,000, but the sales price is $50,000, should qualify for the 5% down payment because of the equity involved. The appraisal or book value report can offset the needed down payment either positively or negatively.
Q: What are JCF's Manufactured Home Down Payment Requirements?
A: As stated above, we require a minimum of 5% down payment for our manufactured home purchase program with rate breaks at 10% & 20%. We require that consumers provide two (2) recent bank statements to support that the proceeds were in the bank and not borrowed. We also must see all down payment checks as a condition of funding. If the down payment is coming from a 401K account or a home sale, we will need to see a paper trail to support the down payment proceeds. If you are in doubt, please contact customer service for more information and/or clarification.
Updated Policy: Consumers with multiple current mortgages and/or residences, to include vacation homes, will now be required to have a minimum down payment of 20% on all purchases. This policy change is due to the recent influx of consumers wishing to walk away their current home, in favor of more affordable housing. This policy is only a temporary change until the housing market has recovered. Consumers wishing to purchase a manufactured home as their primary and only residence will still enjoy down payments as low as 5%.




HOME | CALULATOR | ABOUT US | PRIVACY POLICY | CUSTOMER COMMENTS | MORTGAGE TERMS | MOBILE HOME LOANS
MOBILE HOME LENDER | MOBILE HOME FINANCING | MOBILE HOME REFINANCING | MOBILE HOME MORTGAGE
MH APPRAISERS | MH DEALERS | MH COMMUNITIES | MH TITLING | RESOURCE LINKS | SITE MAP
1